The Skincare I'm Obsessed With!
While I do talk mainly about fashion on my blog, one of the most important things to me is looking after my skin – after all, no amount of makeup or a stunning handbag can distract from unhealthy things like sun damage or poor hydration!

You might remember I wrote about my favourite beauty brands in November, but I wanted to revisit the topic and dive a little deeper into the tools, treatments and products that I've been loving, especially as we're about to move into a cooler season that can affect the hydration and evenness of skin!

MICHAEL TODD SONIC ERASER PRO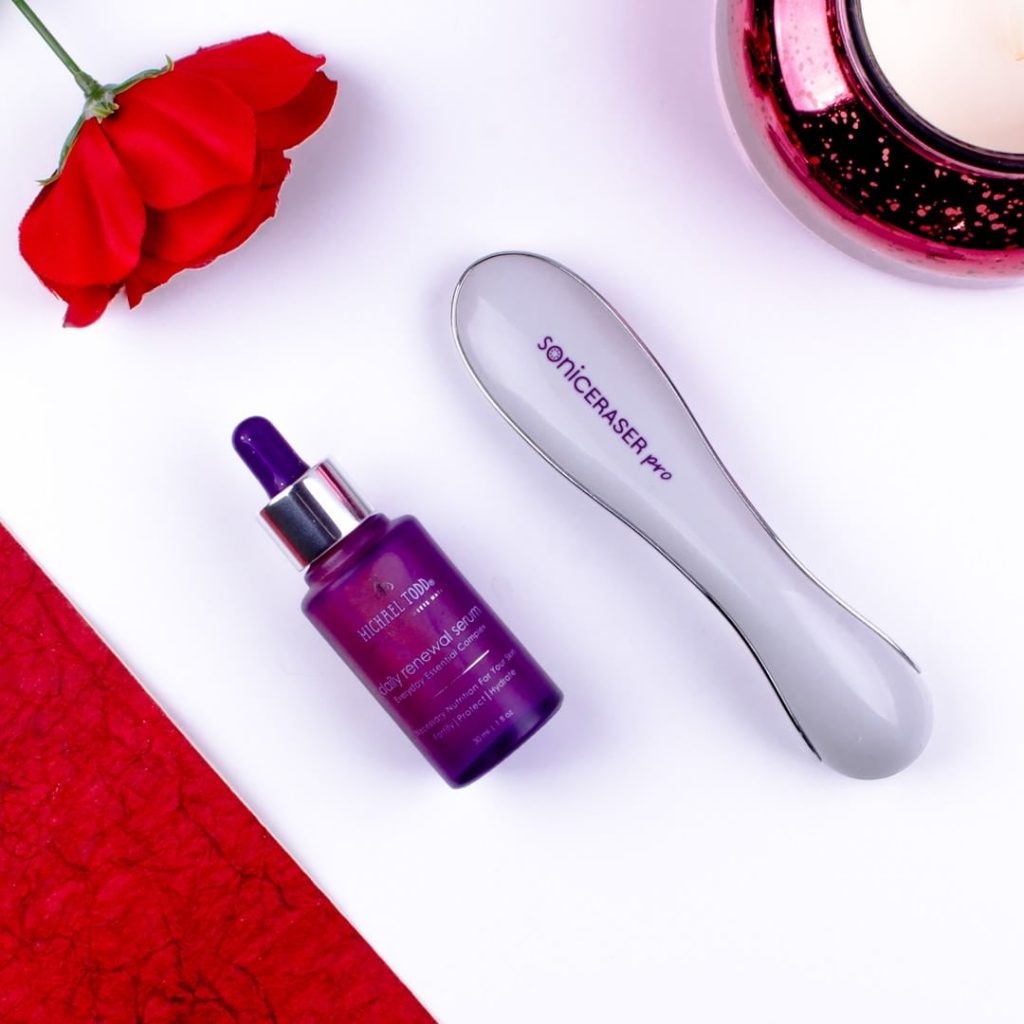 Image: Michael Todd // Instagram
I've spoken about the fact that I don't really like wearing foundation before here, so you already know that I like my skin being as clear as possible. I've been using Michael Todd's Sonic Eraser Pro for a little while now, and have really loved the difference it's made to my skin.

The tool works to fight against dullness, dryness and visible signs of aging and I've found that it's really evened out my complexion (which I love!) as well as fighting against fine lines.
FRANK BODY GLOW MASK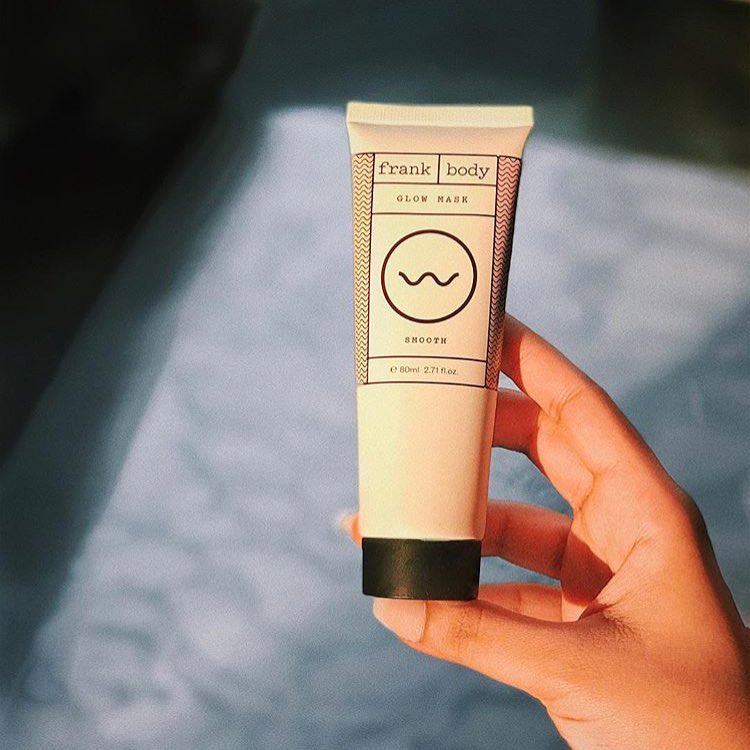 Image: Frank Body // Instagram
Frank Body have been the go-to for coffee scrubs since the inception of the brand, but they've recently extended their product range to include cleansers, masks, illuminators, and lip tints (very exciting!).
The Glow Mask in the new range has become a quick favourite because it effectively works to target puffiness, and it's, well, quick – you only need to leave it on for five minutes for it to work it's magic!

The formula is quite rich, but doesn't leave your skin feeling heavy afterwards, and with ingredients like Cocoa and Shea butters, as well as their signature coffee infusion (in this case, it's arabica coffee seed oil), the tagline of it being sleep in a bottle certainly holds up!
EDIBLE BEAUTY & SNOWFLOWER FACE OIL
Image: Edible Beauty via Beauty Steals Inward // Instagram
One skincare trend that has exploded recently is face oils (they're even Kate Middleton approved!). They're great for skin that needs a little hydration, and unlike heavy creams, they will fully absorb into your skin, making sure all the benefits make it past the top layer of skin, and because it's designed to absorb in, you can put your makeup on top of the product.

I really love Edible Beauty's & Snowflower Face Oil because a) it smells incredible, and b) it's designed with specific ingredients such as Vitamin C and Banksia Seed Oil to boost collagen production, brighten and rejuvenate the skin, meaning it gets to work on problem areas quickly and effectively – not just something that smells good!
One universal thing I love about these products is that they are all cruelty free and are free of all unnecessary nasties like parabens or synthetic colours and fragrances – meaning they are made up of ingredients that love your skin and you'll love them back for how effective they are!

What skin care are you loving lately? And do you have any tips and tricks to make sure your skin stays happy and hydrated when moving into new seasons? Let me know in the comments!