My Favourite Red Carpet Moments of 2017!
We have less than two weeks left in 2017 – am I crazy, or was it just January a minute ago!? With another year coming to a close, I thought it'd be fun to look back on the year that was and relive some of the most incredible fashion moments of the year. Here are my top ten looks that walked the red carpet in 2017!
10. KENDALL JENNER IN GIAMBATTISTA VALLI AT CANNES 2017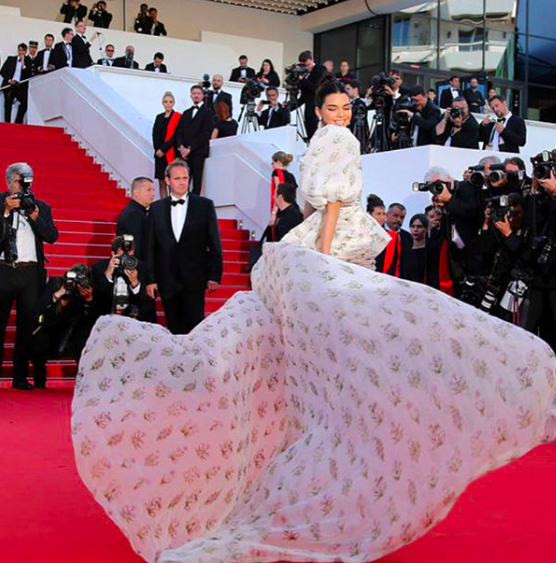 Image: Kendall Jenner / Instagram
Kendall Jenner seemingly has been everywhere in fashion this year, so it wasn't surprising to see her take to the red carpet at Cannes. What was surprising though, was this incredible Giambattista Valli gown – the shape was so unique against the other gowns on the carpet, and the soft print gave extra dimension to an already outstanding look!
9. ZOE KRAVITZ IN OSCAR DE LA RENTA AT THE 2017 MET GALA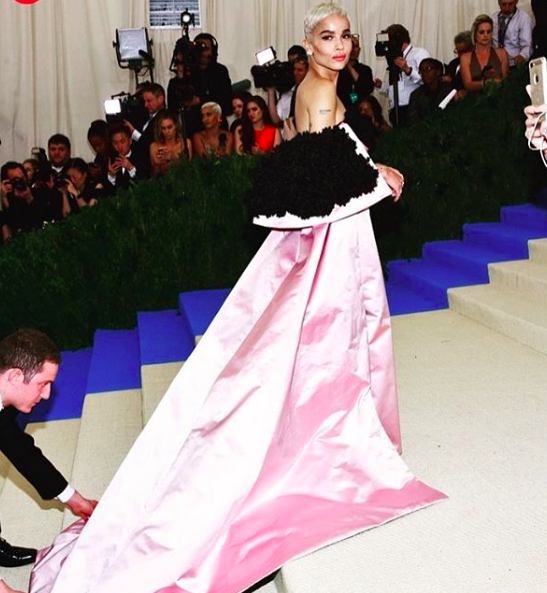 Image: Zoe Kravitz / Instagram
Zoe Kravitz is quickly becoming a fashion icon in addition to already being an incredible actress, and her Met Gala look was definitely another step towards the title. The Oscar De Le Renta gown was voluminous, but fitted in the right places and the colour was simply gorgeous on her.
8. BRIT DAVIS IN JANE HILL BRIDAL AT THE 2017 BROWNLOWS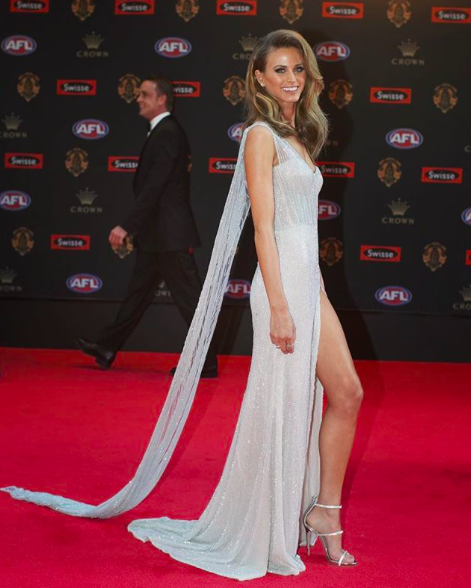 My first local pick, Brit Davis' look for the Brownlows was one of my favourites on the night, and of the year! The champagne hue and subtle train elevated the look, and her Old Hollywood hair and make up look was a perfect accompaniment.
7. NICOLE KIDMAN IN GUCCI AT CANNES 2017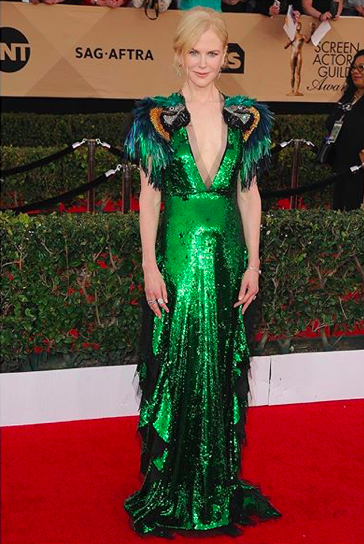 Nicole Kidman never plays it safe on the red carpet and I love it! With her chameleon-like red carpet style, she has always been one of my favourites and this stunning emerald Gucci dress at Cannes was a standout. The colour was a perfect choice and the sleeve detail was so stunning!
6. ELLE FANNING IN GUCCI AT CANNES 2017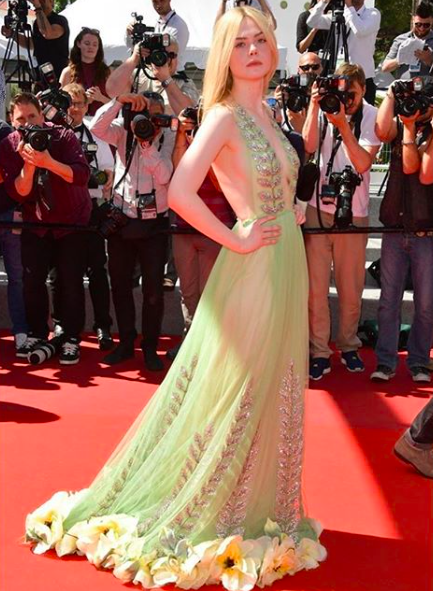 Image: Elle Fanning / Instagram
Another Gucci entry, Elle Fanning looked like a high fashion fairy princess in this floral Gucci gown for Cannes this year. The pastel hue played perfectly against her skin tone, and the embellishment of the gown took it to the next level!
5. JESSICA BIEL IN RALPH AND RUSSO AT THE 2017 EMMYS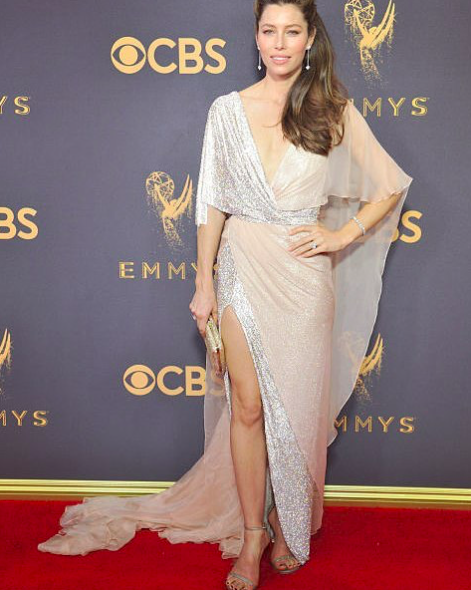 Image: Very Trendy Store / Instagram
While I've never really thought of Jessica Biel as one of my favourite style stars, 2017 proved me wrong, with the actress turning out so many great looks! My favourite though has to be her Emmys look – gorgeously draped, a stunning colour, and an impeccable fit!
4. JESSICA MARLAIS IN J'ATON COUTURE AT THE 2017 LOGIES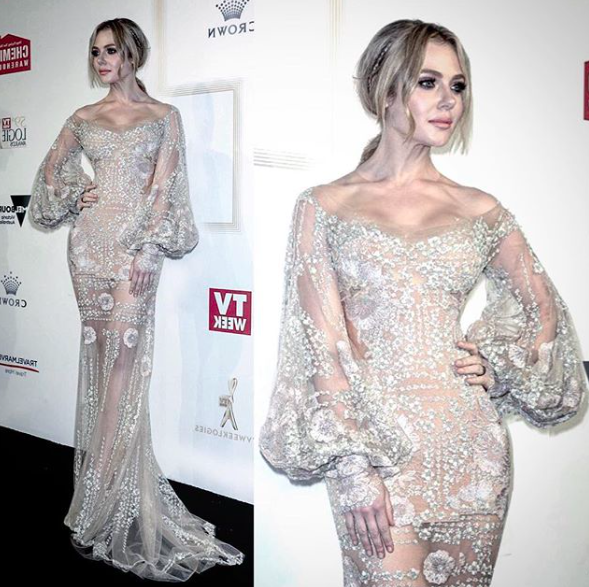 Image: J'Aton Couture / Instagram
Australia's golden girl, Jessica Marlais, looked just that in a stunning J'Aton Couture gown for the 2017 Logies. I loved the embellishment and intricate detail of the gown, and the sleeves took it from beautiful to showstopping!
3. CARRIE BICKMORE IN PAOLO SEBASTIAN AT THE 2017 LOGIES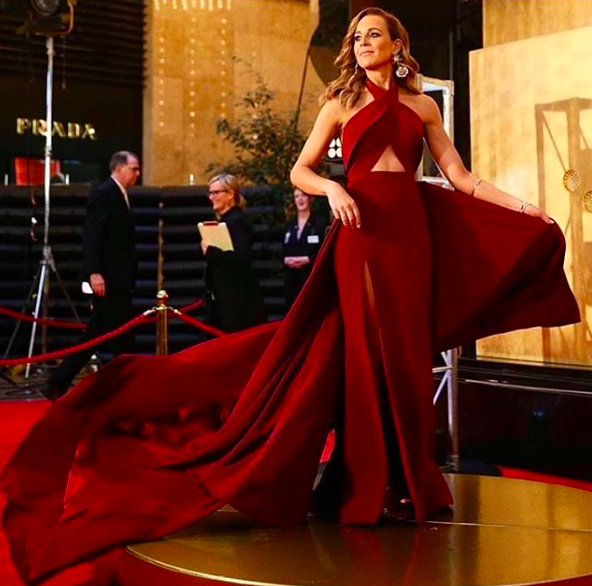 Image: Paolo Sebastian / Instagram
Carrie Bickmore and Paolo Sebastian have been an unbeatable team at the Logies for several years now, and this year was one of her best looks yet! I loved the colour of the gown, and the statement jewels and soft waves were perfectly suited.
2. RIHANNA IN COMMES DES GARCON AT THE 2017 MET GALA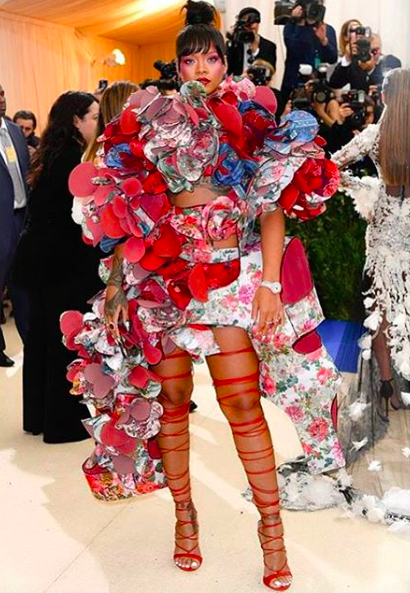 After a sorely felt absence last year, Rihanna graced the Met Gala for 2017 and came prepared! She is one of the only guests to consistently dress to theme and by selecting an archival Commes Des Garcon piece, shows she really knows and loves fashion.
1. BELLA HADID IN RALPH AND RUSSO AT CANNES 2017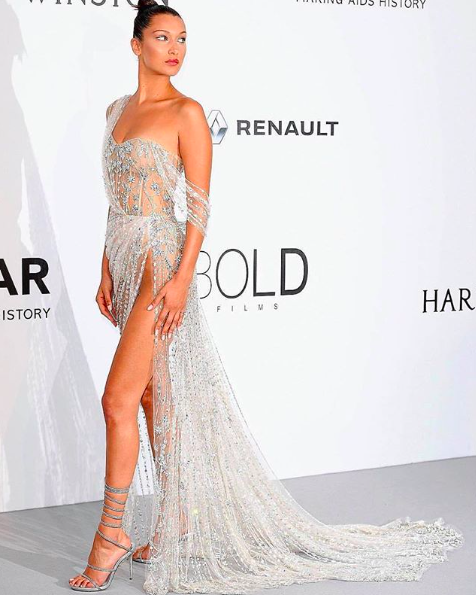 Image: Bella Hadid / Instagram
For my favourite look of the year, I couldn't go past Bella Hadid's jaw dropping look from Cannes. The model of the moment stunned in a custom Ralph and Russo gown, designed with her stylist that gave the illusion that she was dripping in diamonds. The slick ballet bun and minimal make up made this look, and let the dress shine as the piece of art it is.
What was your favourite red carpet look this year? Let me know in the comments!